Our guest rooms are beautifully designed to meet both your comfort and relaxation, we possess exquisite decorated and crafted 220-intercontinental standard rooms and facilities for business and relaxation, of course, "Best In The East".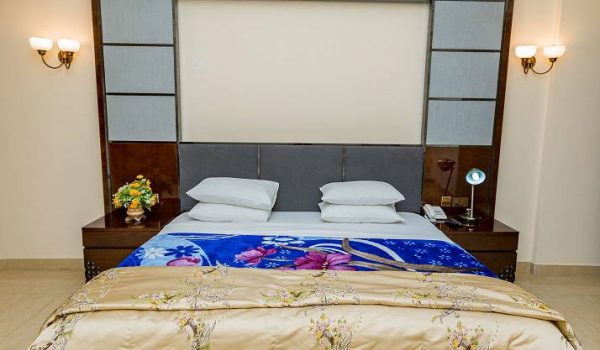 Executive Suite Starting from GH₵1000.00 per night
Our executive suite is a two chambered modern decorated room including a king-sized bed and a separate mini bar with state of the art custom tiled and spacious bathroom, double sinks, and pedestal soaking tub and jacuzzi.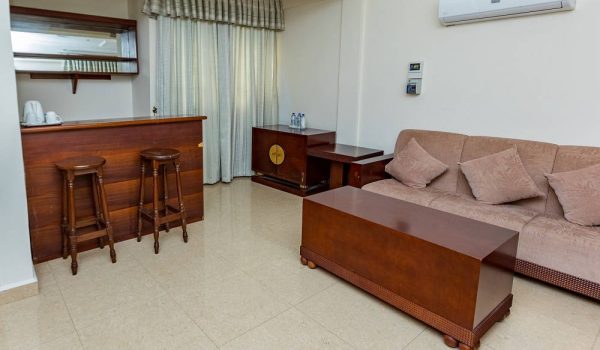 Junior Suite Starting from GH₵800.00 per night
Just like the Executive Suite, the Junior Suite is also a two chambered modern luxurious room with queen sized bed.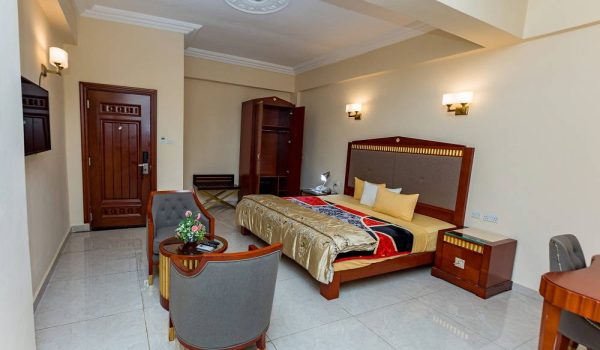 Deluxe Room Starting from GH₵700.00 per night
A well adorned single self contained single room designed for your comfort and relaxation.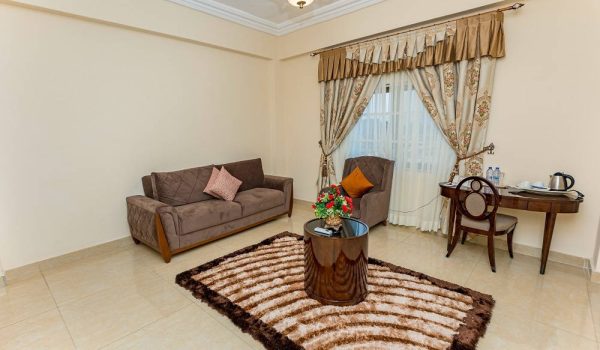 Family Room Starting from GH₵1500.00 per night
A two chambered separate deluxe rooms joined together with a common door.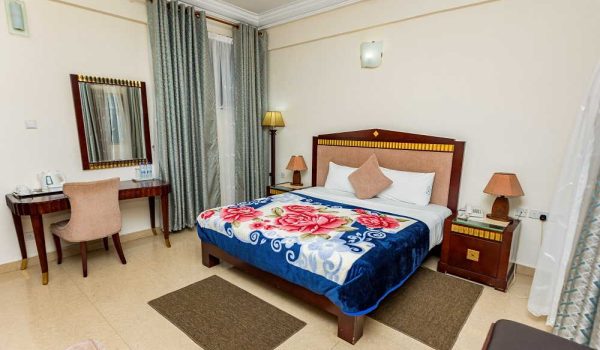 Standard Room Starting from GH₵650.00 per night
Our Standard Room is a simple neatly decorated room with a double sized bed that can accommodate 2 people.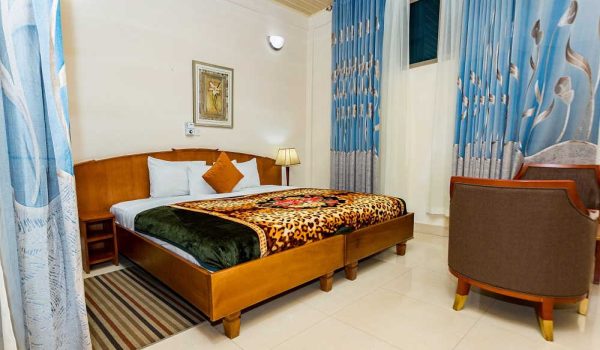 Twin Bed Room Starting from GH₵750.00 per night
Our twin bed room is a standard room with two separate single beds separated apart.