Located in a beautiful serene area in the Eastern Regional Capital Koforidua, Capital View Hotel has all the comfort and luxury you need for a perfect stay away from home.
From arrival to departure, our friendly staff look forward to pamper you and make your stay with us a memorable one. Our State of the Art conference halls, ultra-modern decorated guest rooms, swimming pool, gym restaurant and bar are just icing on the cake to your relaxation in our Hotel.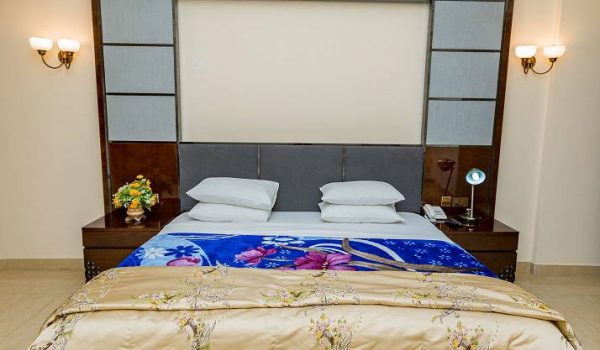 Executive Suite Starting from GH₵750.00 per night
Our executive suite is a two chambered modern decorated room including a king-sized bed and a separate mini bar with state of the art custom tiled and spacious bathroom, double sinks, and pedestal soaking tub and jacuzzi.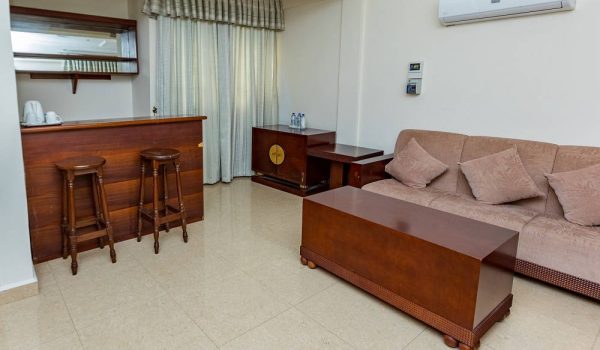 Junior Suite Starting from GH₵650.00 per night
Just like the Executive Suite, the Junior Suite is also a two chambered modern luxurious room with queen sized bed.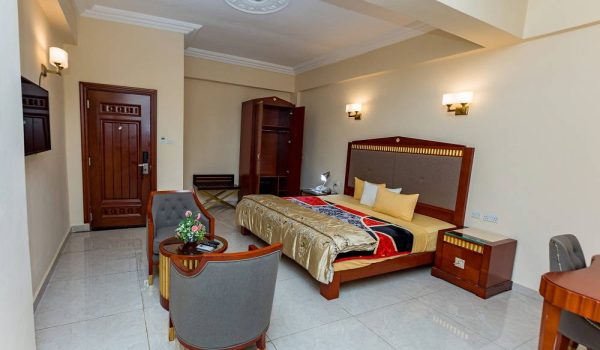 Deluxe Room Starting from GH₵510.00 per night
A well adorned single self contained single room designed for your comfort and relaxation.
Happy and Satisfied Guests
An excellent conferencing experience awaits you. Very nice and spacious rooms with air-conditioning and other facilities. Their meals are superb.
This is one of the best hotels you can find in Koforidua with everything you wanted. Check in yourself.
It's one of the best Hotels in the Eastern part of the Country. It has lovely environment with good customer service
First class services, rooms, food, pool, gym, etc.... You'll love the place and the view is breathtaking.
Its was amazing and that day was my birthday.so I had to celebrate it over there..with two of my Aunties and some two friends( boy)..